August 28, 2018
Update & Newsletter
"Ruth's House"
Our Community's Grassroots Initiative
As the grassroots movement to "Make Ruth's House Happen" grows daily, Land for Southport's Future (LFSF) focuses on building relationships, both within our community and outside of our community, in order to secure the additional gifts needed to reach our purchase goal of $800,000. The proof we have of the value of this project is seen daily with the solid and ongoing commitments of our local supporters. The success of our outreach efforts continues to be key to our ability to purchase the Gardner property.
Land for Southport's Future's role in the building of grassroots support for the purchase of the Gardner property and the creation of "Ruth's House" has been to guide this community based initiative, listening and responding to questions and suggestions. Community support began with the passing thought to retain public access to our Hendricks Head Beach and has moved solidly forward to our successful negotiation of the Purchase and Sale Agreement on behalf of the "People of Southport" as the buyer and the Town of Southport as the seller.
The LFSF initiative to purchase the Gardner property currently has gifts from over 155 donor households (individuals, couples, families) equaling more than 300 grassroots supporters! Many of these donors continue to add to their initial gifts.
Have you seen the beautiful sign on the lawn at Ruth's House? Jeff Brown a lifetime Southport resident, member of the Southport Planning Board and the Southport Volunteer Fire Department, and owner of Brown Signs, designed, crafted, and donated this stunning gift of visual communication.
Donors are also stepping up with a multitude of offers of in-kind support, from Bean Suppers, to harp and flute and coral music performances on the lawn at Ruth's House and the list continues. We have a community member who has volunteered, as soon as LFSF purchases the property, to "rally the troops" to begin the process of transforming Ruth Gardner's former home into a creative community space.
What is foremost for the LFSF team right now, is the ability to secure the Deed to the Gardner property through the Purchase and Sale Agreement we have with the Town. The sooner we make this happen the quicker we can transform the property into a treasured community asset. There are many ways that community members and friends can help with this work.
Here is how you can help:
When you or someone you meet wants the latest update on our progress to "Make Ruth's House Happen" please encourage participation in one of our weekly "Brown Bag LFSF Luncheon Gatherings". We have reserved a room at the Southport Library every Thursday from 11:30-1:00 specifically to discuss the community initiative to purchase the Gardner property. Everyone is welcome and anyone who is seeking additional information or wants to get involved should attend. Please direct all inquires to LFSF's email address: [email protected] and/or to our phone number 207-217-7743.
Offer to help host or staff our community engagement initiatives. This is the perfect time for community based events. Ask to be on our email list to be sure you are receiving all updates.
Attend an event ... bring your family and your friends and your neighbors. Spreading the word is the best way to get folks involved. After all this is a small community of folks who care about one another. Let's make this community based initiative to purchase the Gardner property something that we can all be proud to be a part of.
Put a "Proud Supporter ~ Land for Southport's Future" sticker on your car, truck or boat!
Add to your gift or if you are not yet a donor, make a gift! We do not publicly post the names of LFSF donors nor the amount of their gifts. A gift of any size gets your name in our donor records and your email address onto our update list. A first time gift ... monetary or in-kind ... boosts the number of our grassroots supporters.
Gifts by check, made out to Land for Southport's Future, addressed to P.O. Box 298, Southport, ME 04576, with postage on the envelop can be mailed or if you are in the area, hand your envelop to Jeannette at our Southport Post Office for hand cancelation and placement directly in the LFSF mail box.
Our website has buttons that will direct you to the "Donate Now" page, hosted by Square. These gifts are deposited within one day, directly to our LFSF bank account at The First. http://landforsouthportsfuture.org
Please reach out to LFSF at anytime with your questions, suggestions, ideas etc. This is YOUR Community Initiative, Land for Southport's Future is simply here as the Southport based 501(c)(3) nonprofit that will enable YOU to "Make Ruth's House Happen".
Email: [email protected] Phone: 207-217-7743 or 207-633-7677
Working together we can:
• Preserve coastal land for public access and use, forever
• Maintain the historic character and cultural legacy of Southport Island • Provide a Center for community engagement
• "Make Ruth's House Happen"
Southport Island is a place that we hold dear to our hearts ... your support of the grassroots initiative to purchase the Gardner property is needed and gratefully appreciated. Working together we will "Make Ruth's House Happen". Let's do it this summer! What we make possible now will be here for the generations to follow.Thank you!Land for Southport's Future (LFSF) is a tax-exempt 501(c)(3) nonprofit organization established to create a sustainable fund to buy and preserve land and resources on Southport Island for use by the entire community and to give the people an ongoing voice in the Island's future.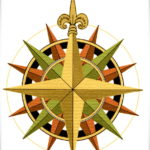 August 9, 2018
Article in The Boothbay Register
Ruth's House almost a reality for Southport
by Joseph Charpentier
Link to online article with photos:
https://www.boothbayregister.com/article/ruth-s-house-almost-reality-southport/105951
November 17, 2016
Article in The Island Institute's monthly publication, Working Waterfront
Tom Groening, Editor, "Working Waterfront",  visited Southport on November 2nd. He was interested in learning more about the work of Southport based, Land For Southport's Future.  He visited our Southport Central School and met with science educator Kay McLeod.
The link to Tom Groening's article:
http://www.islandinstitute.org/working-waterfront/clock-ticking-vision-southports-ruths-house#.WDhIjwjxe6Y