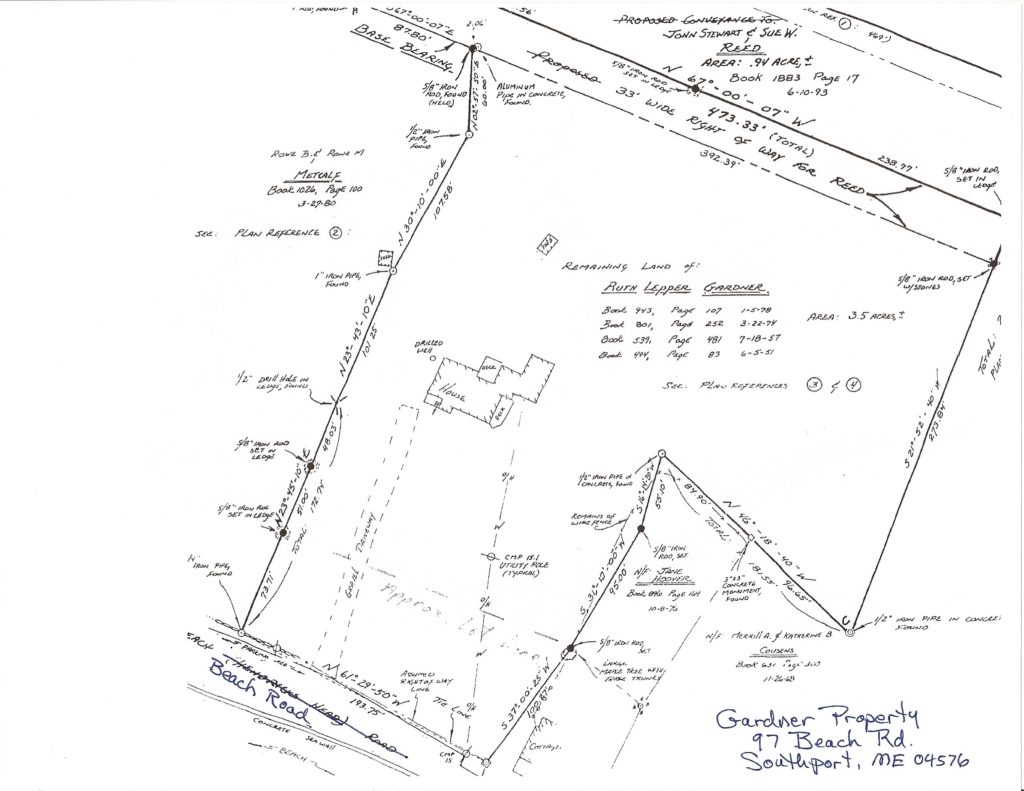 The former home of artist and cartographer Ruth Lepper Gardner is surrounded by several acres of land. This entire parcel is located on one side of Beach Road, to the north of the Town owned Hendricks Head Beach. The purchase and protection of the Gardner house and land will add both inside and outside spaces to the very limited inventory of Southport land and public facilities that are accessible by the public.
This southern area of the Dogfish Head section of Southport Island remains lightly developed. With the exception of several small seasonal cottages, the majority of the lots are two acres or more. The historic Hendricks Head Lighthouse is seen to the West from the front of Ruth's house. The lighthouse was purchased by the current owner in 1991 and remains a private residential property. Looking up, to the North, along the shore of the Sheepscot River is the historic summer cottage of Rachel Carson and the Salt Pond where she conducted some of her environmental research. Although the house is still owned by the Carson family, they enable summer guests and encourage its use by writers, artists, and environmental researchers.
The acquisition of the Gardner Property, by Land For Southport's Future, will help the Dogfish Head region to remain lightly developed. Ruth's home, built circa 1850, with it's sun filled south facing rooms can be open to the community for casual conversation, community meetings, local groups of artists, and for small classes and educational programs. The acreage surrounding the house is like a living environmental laboratory. It includes woodlands, expansive lawn, rocky ledge, and a small wetland that once hosted Monarch butterflies every summer. The property has open space perfect for cultivation of a community garden. The wooded area to the rear of the property is home to birds and small animals. On the eastern border of the property is a short nature trail owned by the Boothbay Region Land Trust. Several parcels of undeveloped privately held land border the property to the north.
The simple renovations to the house, planned in the first few years of ownership by LFSF, will be the responsibility of the Steering Committee established specifically for this property. This committee will be composed of Southport residents whose responsibility it will be to mindfully manage this property. The LFSF Directors have initiated several building inspections to assess current needs and costs. The property has been fully surveyed and a deed search conducted. Adjacent to the Gardner Property is the Hendricks Head Trail, a conserved parcel of land owned by the Boothbay Region Land Trust.